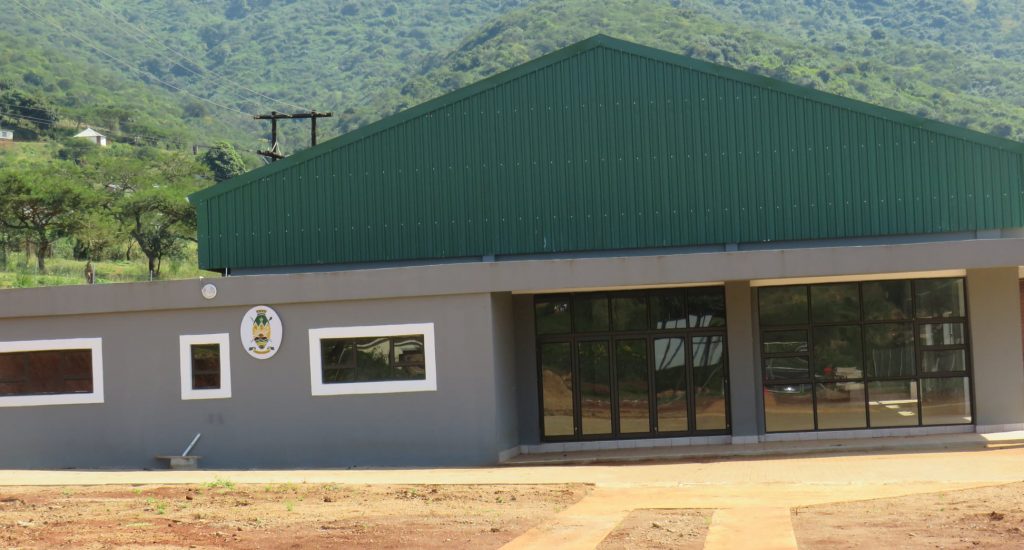 Mkhambathini Municipality has a total of 3 Libraries and 1 Mobile Library. The Camperdown Library [Main Library] is in Camperdown Ward 3 within the municipal premises; the Nokuphiwa Modular Library is in Ward 1 Maqongqo area and the Mobile Library is in Embo Area Ward 7.
The Camperdown Library is operated by 3 staff members [Librarian, Library Assistant and the Cybercadet]. The Nokuphiwa Modular Library is operated by 5 staff members who are employed on contract basis [Librarian, Library Assistant, Cybercadet and 2 security guards]. The Embo Mobile Library Unit is operated by 1 Volunteer.
The Libraries operate from Monday-Friday 07:45 am-16:15 pm. On Saturdays only the Camperdown Library and the Nokuphiwa Modular Library open from 08:00 am – 12:00pm. Our library's operations are funded by the Department of Arts & Culture through an annual grant that is given to the municipality. The Municipality signs a Memorandum of Agreement with the Department of Arts & Culture on annual basis. The MOA stipulates how the funds should be distributed amongst the 3 libraries.
Our Libraries are thriving to be accessible to the community at large through a number of programs and activities they are doing. This range from Library Displays, library information session days, visiting local schools in the area of Mkhambathini, competitions, online student support, access to Internet services and trainings for community on usage of computers and Internet.
Performance and accessibility of the Libraries is measured through monthly reports that are submitted by the Librarian on activities, community outreach programs, membership statistics as well as reports on trainings offered by the Cyber cadet.
Tel: 031 785 9362